Ohio
Number of "Indian" sports team tokens - Approximately 220
Most frequently used "Indian" token - "Indians" (123)
Seventh in total population, Ohio ranks number one (1) in the nation in overall "Indian" token usage.
With approximately 22 instances, Ohio public schools also rank first in their use of the "Redsk*ns" nickname
Quick mascot facts on State of Ohio:
1999 - Anderson High in Cincinnati becomes the scene of an ugly controversy over its "Reds****" nickname. Visit these sites for information and to join the effort:
Update page featuring articles on the Anderson Controversy

AIM support group of Ohio and Northern Kentucky

Miami Valley Council for Native Americans
Home to one of the most egregious tokens, "Chief Wahoo" used by the Cleveland "Indians" professional baseball team. In addition to being subject to ongoing protests, the franchise has had a mascot related civil rights discrimination lawsuit filed against it in 1999.
In 1996, Miami University of Ohio, (Oxford) exchanged its "Redsk*ns" nickname for "Redhawks." Though retaining its "Braves" nickname, Talawanda High School, also in Oxford, removed its costumed "Indian" mascot in 1997.
The Cleveland area Cuyahoga County Library instituted a dress code policy in 1999 banning "Chief Wahoo" from appearing on apparel worn by the library systems's 700 employees.
In 1997, the minor league Canton-Akron "Indians" renamed themselves the Akron "Aeros" and boosted their merchandise sales from $60,000 to $1.2 million, the largest merchandise income of any minor league team.
Braves - 17, Chiefs - 6, Indians - 122, Other - 1, Redskins - 21, Warrior - 51 Total - 218
University of Rio Grande (Rio Grande, Ohio)
mascot - Redmen
Adena Intermediate & Junior High School
10887 6th St
Clarksburg, OH
mascot - Warrior
Alden R Brown Elementary School
310 Jamaica Rd
Carlisle, OH
mascot - Indians
Alum Creek Elementary
2515 Parklawn Dr
Lewis Center, OH
mascot - Braves
Andrew J Rickoff Elementary School
11617 Union Ave
Cleveland, OH
mascot - Warrior
Arrowhead Primary School
1600 Raleigh Blvd
Copley, OH
mascot - Indians
Badger High School
8319 Main St
Kinsman, OH
Braves
Bellevue High School
Oakland Ave., Bellevue, OH 44811
419-484-5070
mascot - Redmen
Calvert High School
152 Madison St.
Tiffin Oh 44883
mascot - Senecas
Bartlett Elementary School
PO Box 26 School Rd
Bartlett, OH
mascot - Indians
Bataan Memorial Elementary School
W 6th St
Port Clinton, OH
mascot - Braves
Bellefontaine High School
555 E Lake Ave
Bellefontaine, OH
mascot - Indians
Bellefontaine Middle School
509 N Park Rd
Bellefontaine, OH
mascot - Indians
Bennett Elementary School
767 Mable St
Youngstown, OH
mascot - Indians
Berry Middle School
23 Oakwood Ave
Lebanon, OH
mascot - Warrior
Brookfield Middle School
7000 Groove St
Brookfield, OH
mascot - Warrior
Brookfield Senior High School
PO Box 209
Brookfield, OH
mascot - Warrior
Bucyrus High School
900 W. Perry St. Bucyrus Ohio 44820
mascot - Redmen
Canal Fulton Elementary School
246 E Market St
Canal Fulton, OH
mascot - Indians
Canal Winchester Elementary School
122 Washington St
Canal Winchester, OH
mascot - Indians
Canal Winchester High School
300 Washington St
Canal Winchester, OH
mascot - Indians
Canal Winchester Middle School
100 Washington St
Canal Winchester, OH
mascot - Indians
Carrollton Elementary School
252 3rd St NE
Carrollton, OH
mascot - Warrior
Cedarville Elementary School
248 N Main St PO Box 45
Cedarville, OH
mascot - Indians
Chamberlain Middle School
720 Fairview Dr
Carlisle, OH
mascot - Indians
Cherry Street Elementary School
145 N Cherry St
Mount Gilead, OH
mascot - Indians
Chestnut Elementary School
5321 Chestnut Ave
Ashtabula, OH
mascot - Indians
Chippewa High School
100 Valley View Road
Doylestown, OH 44230
mascot - Chipps (with Native logo)
Chippewa Middle School
257 High St
Doylestown, OH
mascot - Indians
Columbia High School
14168 SW River Rd
Columbia Station, OH
mascot - Raiders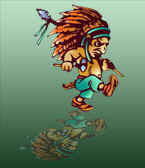 This degrading image is from the Columbia local schools website. (10/2007)
Columbia Middle School
13646 W River Rd
Columbia Station, OH
mascot - Raiders
Cook Elementary School
6696 Goshen Rd
Goshen, OH
mascot - Warrior
Copley Fairlawn Middle School
1531 S Cleveland Massiln
Copley, OH
mascot - Indians
Copley High School
3807 Ridgewood Rd
Copley, OH
mascot - Indians
Copopa Elementary School
14168 W River Rd
Columbia Station, OH
mascot - Indians
Curtis Elementary School
832 N State Line Rd
Masury, OH
mascot - Warrior
Damascus Elementary School
State Rt 534 Box 308
Damascus, OH
mascot - Warrior
Decatur Elementary School
10140 State Rt 125
Decatur, OH
mascot - Warrior
Dellroy Elementary School
34 Rosswell Rd
Dellroy, OH
mascot - Warrior
Dohron Wilson Elementary School
60 High St
Mechanicsburg, OH
mascot - Indians
Driscoll Elementary School
5767 Marshall Rd
Dayton, OH
mascot - Indians
Eastern Local High School
11479 US Rte 62
Sardinia, OH
mascot - Warrior
Eastmoor High School
417 S Weyant Ave
Columbus, OH
mascot - Warrior
Edgewood High School
2428 Blake Rd
Ashtabula, OH
mascot - Warrior
Edison Elementary School
State Rt 95 W
Edison, OH
mascot - Indians
Emerson Elementary School
1619 Drexel Ave NW
Warren, OH
mascot - Indians
Erie Island Elementary School
1532 Peckham Ave
Akron, OH
mascot - Indians
Fairfield Freshman High School
5050 Dixie Hwy
Hamilton, OH
mascot - Indians
Fairfield High School
1111 Nilles Rd
Hamilton, OH
mascot - Indians
Fairfield North Elementary School
6116 Morris Rd
Hamilton, OH
mascot - Braves
Fairfield South Elementary School
5460 Bibury Rd
Fairfield, OH
mascot - Indians
Fairlawn Elementary School
65 N Meadowcroft Ave
Akron, OH
mascot - Indians
Fairview High School
06289 US-127
Sherwood, OH 43556
Mascot- Apaches
Farmer Elementary School
10128 State Rt 249
Farmer, OH
mascot - Indians
Forest Hill Elementary School
601 Fouse Ave
Akron, OH
mascot - Indians
Fort Island Primary School
496 Trunko Rd
Akron, OH
mascot - Indians
Fort Recovery Middle High School
400 E Butler St
Fort Recovery, OH
mascot - Warrior
Fostoria High School
1001 Park Ave
Fostoria, OH
mascot - Indians
Francis Dunlavy Elementary School
501 Water St
Lebanon, OH
mascot - Warrior
Frankfort Elementary School
119 W High St
Frankfort, OH
mascot - Warrior
George Mcdowell Exchange School
9579 Tarlton Rd
Circleville, OH
mascot - Braves
Girard High School
31 N Ward Ave,
Girard, OH 44420
(330) 545-5431
mascot - Indians
Goshen Center Elementary School
14003 S Range Rd
Salem, OH
mascot - Warrior
Goshen High School
6692 Goshen Rd
Goshen, OH
mascot - Warrior
Gravel Hill Middle School
46th St & Noble
Bellaire, OH
mascot - Indians
Harlem Springs Elementary School
3567 Washington St SE
Carrollton, OH
mascot - Warrior
Hartwell School
8320 Vine St
Cincinnati, OH
mascot - Indians
Herberich Intermediate School
2645 Smith Rd
Akron, OH
mascot - Indians
Highland Elementary School
7720 Erie St
Sylvania, OH
mascot - Indians
Hopewell Elementary School
77 Cutright Dr
Chillicothe, OH
mascot - Indians
Hopewell Loudon High School
290 N. County Road 7
P. O. Box 400
Bascom, OH 44809
mascot - Chieftains
Huntsville Elementary School
4601 Napoleon St
Huntsville, OH
mascot - Indians
Indian Hills Elementary School
401 Glenwood Rd
Rossford, OH
mascot - Indians
Indian Hill High School
6845 Drake Rd
Cincinnati, OH
mascot - Braves
Indian Hills Middle School
6845 Drake Rd
Cincinnati, OH
mascot - Braves
Indian Riffle Elementary School
3090 Glengarry Dr
Dayton, OH
mascot - Warrior
Indian Springs Elementary School
50 E Henderson Rd
Columbus, OH
mascot - Indians
Indian Trail Elementary School
3512 Kent Rd
Stow, OH
mascot - Indians
Indianola Middle School mascot
420 E 19th Ave
Columbus, OH
mascot - Indians
Indian Valley Middle School
216 School St Box 356
Tuscarawas, OH
mascot - Braves
Kettering/Moraine Public Schools
Indian Riffle Elementary School
3090 Glengarry Drive
Kettering, Ohio 4542
(937) 297-1955
mascot - Indians
Key Ridge Intermediate School
52561 Key Bellaire Rd
Bellaire, OH
mascot - Indians
Kilgore Elementary School
7211 Germano Rd SE
Carrollton, OH
mascot - Indians
Kramer Elementary School
400 W Sycamore St
Oxford, OH
mascot - Chiefs
Lakeview Elementary School
350 W Lake St
Lakeview, OH
mascot - Indians
Lakota Central Elementary School
356 Union St
Risingsun, OH
mascot - Indians
Lakota East Elementary School
1582 State Rt 590
Burgoon, OH
mascot - Indians
Lakota West Elementary School
218 E Lightner St
Bradner, OH
mascot - Indians
Lamendola Elementary School
5363 Tilbury Dr
Huber Heights, OH
mascot - Braves
Laurelville Elementary School
16138 Pike St
Laurelville, OH
mascot - Indians
Lebanon High School
160 Miller Rd
Lebanon, OH
mascot - Warrior
Lebanon Intermediate School
21 Oakwood Ave
Lebanon, OH
mascot - Warrior
Leonard Kirtz School
4801 Woodridge Dr
Austintown, OH
mascot - Indians
Lincoln Elementary School
170 Plymouth St
Bucyrus, OH
mascot - Indians
Lincoln Elementary School
801 Cambridge Rd
Coshocton, OH
mascot - Indians
Lincoln Elementary School
2251 Atlantic St
Warren, OH
mascot - Indians
Logan Elm High School
9579 Tarlton Rd
Circleville, OH
mascot - Indians
Logan High School
14470 St. Rt. 328
Logan, Ohio 43138
Mascot - Chieftains
London Middle School
60 S Walnut St
London, OH
mascot - Indians
Lowell Elementary School
129 Elm St
Fostoria, OH
mascot - Indians
Madison Elementary School
19153 Cadiz Rd
Lore City, OH
mascot - Warrior
Mad River Middle School
1801 Harshman Rd
Dayton, OH
mascot - Indians
Main Street Primary School
410 E Main St
Hillsboro, OH
mascot - Indians
Maplewood Intermediate School
1670 Wonder Lake Rd
Lima, OH
mascot - Indians
Marr Primary School
6700 Goshen Rd
Goshen, OH
mascot - Warrior
Marshall Elementary School
11090 State Rt 124
Hillsboro, OH
mascot - Indians
Marshall Elementary School
415 Colburn Ave
Toledo, OH
mascot - Indians
Mccutchenville Elementary School
8850 S State Rt 53
Mccutchenville, OH
mascot - Indians
Mechanicsburg Junior Senior High School
60 High St
Mechanicsburg, OH
mascot - Indians
Medway Elementary School
116 Middle St
Medway, OH
mascot - Chiefs
Melmore Elementary School
6571 State Rt 100
Melmore, OH
mascot - Warrior
Midvale Elementary School
State St
Midvale, OH
mascot - Braves
Miles Standish Elementary School
1000 E 92nd St
Cleveland, OH
mascot - Indians
Mingo Middle School
110 Steuben St
Mingo Junction, OH
mascot - Indians
Mohawk High School
605 State Highway 231,
Sycamore, OH
mascot - Warriors
Mount Gilead High School
338 Park Ave
Mount Gilead, OH
mascot - Indians
Mount Gilead Junior High School
145 N Cherry St
Mount Gilead, OH
mascot - Indians
Newton Elementary School
6645 Mt Vernon Rd
Newark, OH
mascot - Indians
Newton Elementary School
PO Box 803 Long St
Pleasant Hill, OH
mascot - Indians
Newton High School
PO Box 68
Pleasant Hill, OH
mascot - Indians
North Elementary School
211 N Main St
Greenville, OH
mascot - Warrior
North Kingsville Elementary School
2866 E Center St
North Kingsville, OH
mascot - Braves
North Street Elementary School
230 N 1st St
Rittman, OH
mascot - Indians
Northwestern Elementary School
5780 Troy Rd
Springfield, OH
mascot - Warrior
Northwestern High School
5650 Troy Rd
Springfield, OH
mascot - Warrior
Northwestern Middle School
5610 Troy Rd
Springfield, OH
mascot - Warrior
Northwest Middle School
692 Mohawk
Mcdermott, OH
mascot - Indians
Norwood Senior High School
2020 Sherman Ave
Norwood, OH
mascot - Indians
Norwood View Elementary School
Carthage & Hannaford
Norwood, OH
mascot - Warrior
Oberlin High School
281 N Pleasant St
Oberlin, OH
mascot - Indians
Old Washington Elementary School
233 Beymer Rd 28 Main St
Old Washington, OH
mascot - Indians
Olentangy Elementary School
814 Shanahan Rd
Lewis Center, OH
mascot - Braves
Olentangy High School
675 Lewis Center Rd
Lewis Center, OH
mascot - Braves
Olive Branch Middle School
9712 W National Rd
New Carlisle, OH
mascot - Warrior
Park Avenue Elementary School
335 Park Ave
Mount Gilead, OH
mascot - Indians
Parker Elementary School
12599 State Rt 124
Piketon, OH
mascot - Indians
Pataskala Elementary School
395 S High St
Pataskala, OH
mascot - Indians
Peebles Elementary School
90 Vine St
Peebles, OH
mascot - Indians
Peebles High School
1 Simmons Ave
PO Box 307
Peebles, OH 45660
Phone: (937) 587-2681 Fax: (937) 587-5236
Email: bilewis@scoca.ohio.gov
mascot - Indian
Piqua High School
Indian Trl
Piqua, OH
mascot - Indians
Poasttown Elementary School
6600 Trenton Franklin Rd
Middletown, OH
mascot - Indians
Portage Path School Of Technology
55 S Portage Path
Akron, OH
mascot - Indians
Port Washington Elementary School
304 E Arch St
Port Washington, OH
mascot - Braves
Powhatan Elementary School
125 2nd St
Powhatan Point, OH
mascot - Indians
Prospect Junior High School
700 E Prospect St
Girard, OH
mascot - Indians
Quaker City Elementary School
Fair St Box 248
Quaker City, OH
mascot - Warrior
Reno Primary School
Star Rt
Reno, OH
mascot - Warrior
Riedinger Middle School
77 W Thornton St
Akron, OH
mascot - Indians
Rittman High School
100 Saurer St
Rittman, OH
mascot - Indians
Roberts Middle School
3333 Charles St
Cuyahoga Falls, OH
mascot - Warrior
Rock Hill High School
2171 County Rd 26
Ironton, OH
mascot - Indians
Saint Henry Elementary School
192 S Walnut St
Saint Henry, OH
mascot - Indians
Saltcreek Elementary School
13190 State Rt 56 E
Kingston, OH
mascot - Braves
Sharpsburg Elementary School
2454 Sharpsburg Rd
Fort Recovery, OH
mascot - Indians
Shawnee Elementary School
92 E Ankeney Mill Rd
Xenia, OH
mascot - Indians
Shawnee Elmwood Primary School
4295 Shawnee Rd
Lima, OH
mascot - Indians
Shawnee High School
3333 Zurmehly Rd
Lima, OH
mascot - Indians
Shawnee Middle School
3235 Zurmehly Rd
Lima, OH
mascot - Indians
Shawnee High School
1675 E Possum Rd
Springfield, OH
mascot - Braves
Silver Lake Elementary School
2970 Overlook Rd
Silverlake, OH
mascot - Chiefs
Shelia L Green Elementary School
6787 Goshen Rd
Goshen, OH
mascot - Indians
South Bloomingville Elementary School
21771 State Rt 664 S
South Bloomingville, OH
mascot - Chiefs
Southern Local Intermediate School
54 W Main St
Salineville, OH
mascot - Indians
Southern Local Primary School
38825 State Rt 39
Salineville, OH
mascot - Indians
Spalding Middle School
6755 Linton Rd
Goshen, OH
mascot - Warrior
Stebbins High School
1900 Harshman Rd
Dayton, OH
mascot - Indians
Stockbridge Elementary School
3350 S Champion
Columbus, OH
mascot - Warrior
Studebaker Middle School
5950 Longford Rd
Huber Heights, OH
mascot - Warrior
Sycamore Elementary School Mohawk Middle
312 W Saffel St
Sycamore, OH
mascot - Warrior
Talawanda High School
101 W Chestnut St
Oxford, OH
mascot - Indians
Talawanda Middle School
4030 Oxford Reily Rd
Oxford, OH
mascot - Indians
Tarhe Elementary School
425 Whittier
Lancaster, OH
mascot - Indians
Taylor Elementary School
3173 Springdale Rd
Cincinnati, OH
mascot - Indians
Tecumseh Elementary School
1058 Old Springfield Pk, Xenia, OH
mascot - Chiefs
Tod Woods Middle School
443 Trumbull Ave
Girard, OH
mascot - Indians
Utica Junior High School
260 N Jefferson St
Utica, OH
mascot - Indians
Warder Park Wayne Elementary School
2251 Hillside Ave
Springfield, OH
mascot - Indians
Warren Western Reserve Junior High
200 Loveless SW
Warren, OH
mascot - Indians
Washburn Elementary School
1425 Linn St
Cincinnati, OH
mascot - Indians
Washington Elementary School
1220 9th St NE
Canton, OH
mascot - Warrior
Washington Elementary School
200 N East St
Hillsboro, OH
mascot - Indians
Washington Elementary School
800 N Sunset Ave
Piqua, OH
mascot - Warrior
Washington Junior High School
5700 Whitmer Dr
Toledo, OH
mascot - Warrior
Watkins Memorial High School
8868 Watkins Rd SW
Pataskala, OH
mascot - Warrior
Watkins Middle School
8808 Watkins Rd
Pataskala, OH
mascot - Warrior
Wauseon High School
840 Parkview St.
Wauseon, Ohio 43567
Mascot- Indians
Wayne Senior High School
5400 Chambersburg Rd
Dayton, OH
mascot - Indians
Webster Primary School
265 W Walnut St
Hillsboro, OH
mascot - Indians
Wedgewood Middle School
3771 Eakin Rd
Columbus, OH
mascot - Warrior
Weisenborn Intermediate School
6061 Old Troy Pike
Huber Heights, OH
mascot - Warrior
West Elementary School
680 W Hunter
Logan, OH
mascot - Chiefs
West Hill Elementary School
131 N Metzger Ave
Rittman, OH
mascot - Indians
Western High School
864d State Rt 124
Latham, OH
mascot - Indians
Westlake Elementary School
621 Walsh Dr
New Carlisle, OH
mascot - Indians
Westwood Elementary School
501 N Cable Rd
Lima, OH
mascot - Warrior
Whittier Middle School
3201 Seneca St
Lorain, OH
mascot - Indians
Wiggin Street Elementary School
207 Wiggin St PO Box 352
Gambier, OH
mascot - Warrior
William S Stinson Elementary School
8510 Erie Ave N
Canal Fulton, OH
mascot - Indians
Willowville Elementary School
4529 Schoolhouse Rd
Batavia, OH
mascot - Warrior
Wilson High School
2725 Gibson St
Youngstown, OH
mascot - Indians
Wintersville Elementary School
125 Fernwood Rd
Wintersville, OH
mascot - Indians
Winton Woods High School
147 Farragut Rd
Cincinnati, OH
mascot - Indians
Winton Woods Middle School
147 Farragut Rd
Cincinnati, OH
mascot - Warrior
Woodsfield Elementary School
118 N Paul St
Woodsfield, OH
mascot - Indians
Wyandot Run Elementary School
2800 Carriage Rd
Powell, OH
mascot - Braves
York Elementary School
2314 Rt 20 E
Clyde, OH
mascot - Indians
-------------------------------------------------------------------------------------------------------
Anderson High School
7560 Forest Rd
Cincinnati, OH 45255
513-232-2772
mascot - Redskins
Arcadia Elementary School
19033 St Rt 12
Arcadia, OH 44804
419-894-6431
mascot - Redskins
Buckland Intermediate School
306 N Main St
PO Box 53
Buckland, OH 45819
419-657-6622
mascot - Redskins
Burkettsville Elementary School
Main St
Burkettsville, OH 45310
419-375-2845
mascot - Redskins
Caldwell Elementary School
44350 Fairground Rd
Caldwell, OH 43724
614-732-4614
mascot - Redskins
Caldwell High School
516 Fairground St
Caldwell, OH 43724
614-732-5634
mascot - Redskins
Centennial Elementary School
700 S Water St
Wapakoneta, OH 45895
419-738-4023
mascot - Redskins
Coshocton High School
1205 Cambridge Rd
Coshocton, OH 43812
614-622-9433
mascot - Redskins
Cridersville Elementary School
300 E Main St
Lima, OH 45806
419-645-4361
mascot - Redskins
Cuyahoga Heights Middle School
4840 E 71st St
Cleveland, OH 44125
216-429-5757
mascot - Redskins
East Side Central Elementary School
815 Navarre Ave
Toledo, OH 43605
419-691-4510
mascot - Redskins
Fort Loramie Elementary School
35 Elm St
Fort Loramie, OH 45845
513-295-2931
mascot - Redskins
Hills Elementary School
707 Wilson Ave
Mingo Junction , OH 43938
614-283-2479
mascot - Redskins
Indian Creek High School
200 Park Dr
Wintersville, OH
mascot - Redskins
Indian Valley Middle School
510 Enon Xenia Rd
Enon, OH 45323
513-864-7348
mascot - Redskins
Jefferson Elementary School
Jefferson & 5th St
Port Clinton, OH 43452
419-734-3931
mascot - Redskins
Northridge Elementary School
900 N Blackhoof St
Wapakoneta, OH 45895
419-738-6701
mascot - Redskins
Port Clinton High School
821 S Jefferson St
Port Clinton, OH, 43452
419-734-2147
mascot - Redskins
Rock Hill 2 Elementary School
4824 State Rt 141
Ironton, OH 45638
614-533-6059
mascot - Redskins
Utica Elementary School
145 Mill St
Utica, OH 43080
614-892-2551
mascot - Redskins
Wapakoneta High School
1 Redskin Trl
Wapakoneta, OH 45895
419-738-3111
mascot - Redskins
Wapakoneta Middle School
400 W Harrison St
Wapakoneta, OH 45895
mascot - Redskins
Anderson High School